---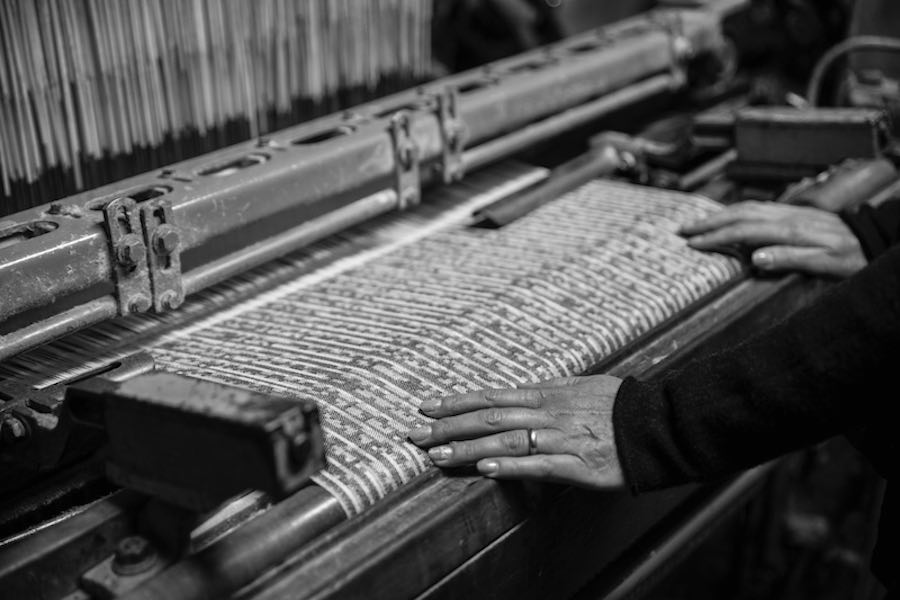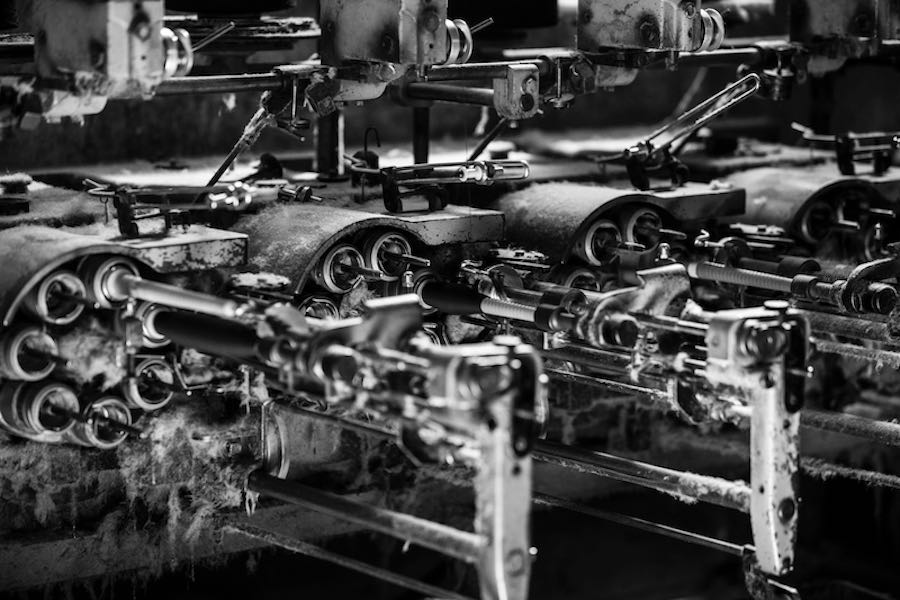 rs548049170_1_69869_TT (The Other Shapes of Me)
"Ideas, Hypotheses, Assumptions and Objects"
A project by Emilio Vavarella
Curated and produced by Ramdom

31 July – 13 September 2020
From Wednesday until Sunday, 7pm – 10pm and by appointment
Gagliano del Capo (Le), Italy
Margherita di Savoia street, 78
rs548049170_1_69869_TT (The Other Shapes of Me), winner of the 6th Edition of Italian Council, program to promote Italian contemporary art in the world by the Directorate-General for Contemporary Creativity of the Italian Ministry of Cultural Heritage and Activities and Tourism, is a new project by artist Emilio Vavarella, curated and produced by Ramdom.
The title refers to the first line of text resulting from the genotyping of Vavarella's DNA. The work is based on the translation of his genetic code in a large fabric, through the labour of his mother, using one of the first modern computational machines: the Jacquard loom. The result is a monumental work composed of a fabric, a loom and a video, that will become part of the permanent collection of MAMbo – Museo d'Arte Moderna di Bologna – in autumn 2020.
The exhibition in Gagliano del Capo (Lecce, Italy), which opens on July 31 and closes on September 13, 2020, is the first of a series of international exhibitions and presentations that revolve around this work. The exhibition focus will be on the artistic process and research that underlies the project. Visitors will have the opportunity to browse an archive of ideas, hypotheses, errors, assumptions, objects and images: a physical network of artifacts in which the objects and ideas that inform Vavarella's work are put in dialogue with one another.
A particular focus of the exhibition will be the relation between artistic research, weaving, information technologies, labour and media developments. Industrial machines, punched cards, codes, sound recordings and newspaper clippings will be at the heart of the physical exhibition. The artisanal dimension and the training of textile workers will emerge from a set of school books, notebooks and handmade technical drawings from the historical Castiglioni laboratory in Busto Arsizio (Varese, Italy). The exhibition includes a new video work by Vavarella focused on the production process of his artwork, along with textile materials, artifacts and other objects that announce and refer to the completed project.
Guided tours to the exhibition and Tessitura Giaquinto, where the fabric that is part of the final work was produced, will be offered every Friday from 7pm. Finally, a book dedicated to the project and published by MOUSSE will be presented during the opening of the exhibition. The book, edited by Emilio Vavarella, Claudio Zecchi and Paolo Mele, highlights and extends the scope of the project through the contributions of fifteen thinkers and ­­­practitioners from the fields of art, philosophy, bioengineering, media theory, and the history of science and technology, among which: Lorenzo Balbi, George M. Church, Francesco Giaquinto, Ellen Harlizius-Klück, Sabine Himmelsbach, Stephen Monteiro, Carla Petrocelli, Davide Quadrio, Eugene Thacker, Ed Regis, Devin Wangert and Ursula Wolz.